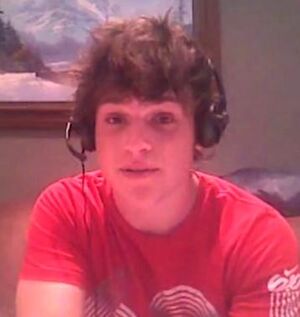 == System:== Xbox 360
PS3(?)
Gamertag(s):
OpTic DTreats
Doggie Treats
PSN:
OpTic_DpTreats
Links:
About DTreats:
DTreats is arguably the best sniper in OpTic 360 Division, maybe in all of OpTic. He's famous for insane killstreaks with a sniper rifle, trick shots, and of course his Prosim Montage. (Purebred). Purebred 2 was more or less a dissapointment to fans. DTreats succeeded in delivering great gameplay and shots, but the editor over-did the editing by alot, ruining the montage that had a lot of expectation.
In Machinima's Frag Cup, OpTic had 2 teams. Their actual competitive team, and another rag-tag team of their best players, of which DTreats was included. In a crucial video on youtube of DTreat's gameplay on one of the rounds, DTreats is seen getting alot of kills with the UMP and Intervention. People began to notice Hardline as an equipment, in place of a frag grenade. Even though it gave him more of a dis-advantage than it did an advantage, DTreat's team was disqualified, and alot of negativity was given to DTreats, who later apologized and got acceptance from most of the community, who voted to keep him in OpTic.